Valley Public School
Sundabarsti, Budhanilkatha-9 , Kathmandu
Krishna Prasad Adhikari
Founder Principal
Dear Parents, Guardians, well wishers and viewers of our website, The last 18 months or so has been one of the most difficult and challenging times for mankind. The COVID-19 Pandemic has been merciless to everyone, from rich to poor to young to old. It was a challenge of the Century for the Scientists, Drs and scholars across the Globe. Despite all these unprecedented challenges Valley Public High School is meeting the needs of school children and expectations of the Parents, Guardians and th... See More
Major Lil Bahadur Gurung  MBE
Chairman
Dear Parents, Guardians, Students, Community Leaders and Well Wishers,
As I jot down my message my thoughts wonder back to March 2020 when COVID-19 was engulfing the World like a wildfire. We have been in "lockdown" ever since. The current situation is so complicated even the most renown scientists and the Drs are baffled by it's origin and the variants there after. Like the World community and the rest of the Nepalese population, we in Valley Public High sch... See More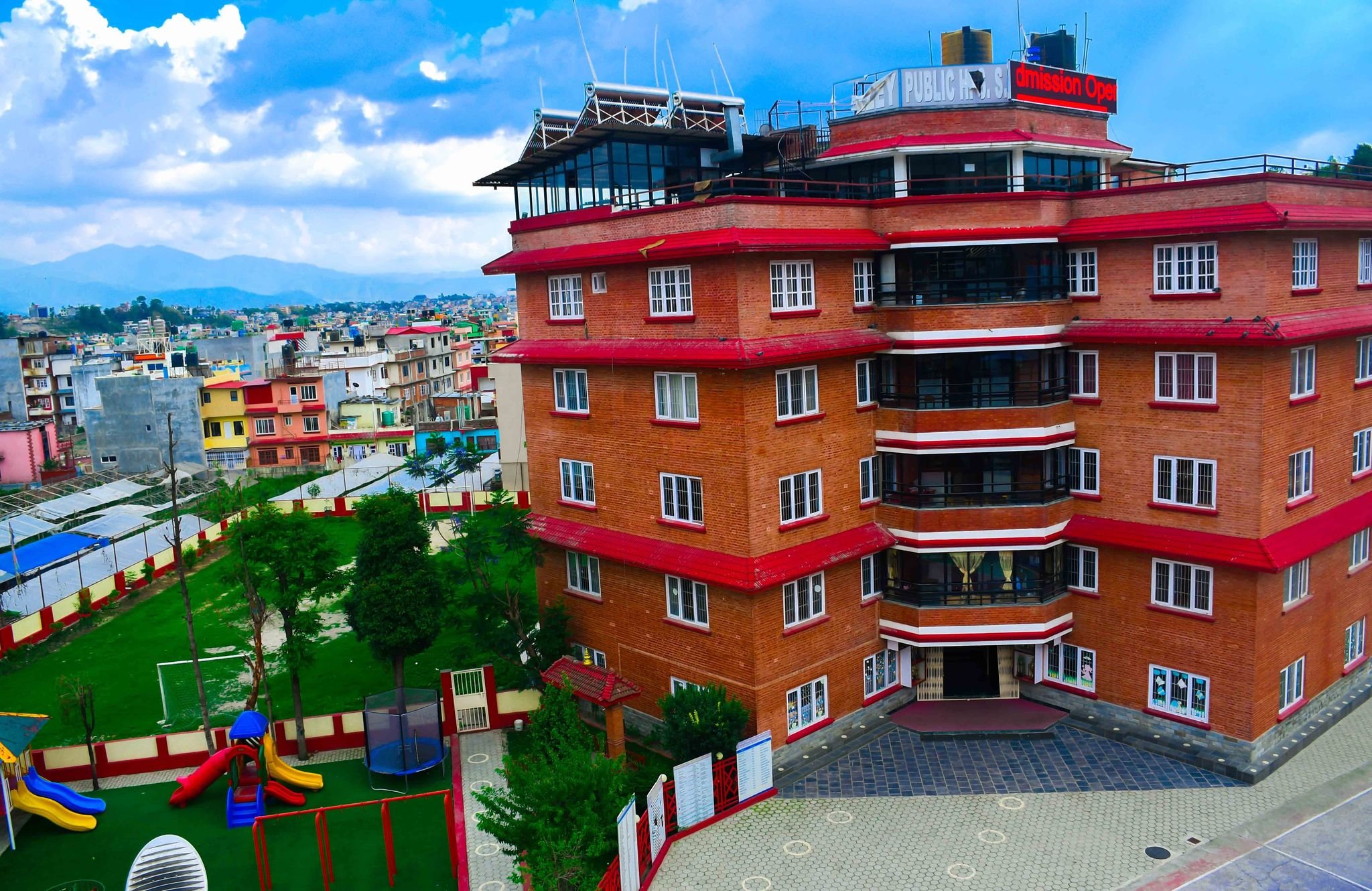 "Let the light of Education be Spread"
Driven by a strong will to implement his vision of what is now the School's motto, "Let the light of education be spread ", the Founder and Principal Krishna Prasad Adhikari established Valley Public High School in 1993 assisted by a vigorous team of dedicated academics .
The underlying ethos of Valley Public High School is to produce, within a challenging but supportive environment, high quality students having a strong work ethic, empathy for others with the potential to be future leaders. Valley Public High School seeks to draw students from a diverse Socio-economic background and different ethnic varieties.
Through highly qualified and dedicated staff, the School has utilized the latest teaching techniques and methodologies drawing on local and international resources, which has resulted in a long established record of academic excellence with a substantial number of students progressing to higher education and university education both locally and overseas. The School is well-equipped with an extensive information technology centre, science laboratory, library and e-library and audio visual class rooms.
The School places considerable importance on sporting participation and provides facilities for a wide range of sports to accommodate students' preference and ability. Many students have been selected to represent Nepal at both local and international level.
Under the leadership and direction of Valley Public High School, support and care is provided to its sister organizations Bhadrakali English Medium Secondary School and Valley Public Kindergarten.
The School enjoys a tranquil environment and is located at Sundarbasti, Budhanilkantha-8, Kathmandu, Nepal.
Vision
To promote excellence and enjoyment in a vibrant teaching and learning environment.
Mission
We seek to encourage individuality, foster respect for difference placing high value on learning from others within a proactive community school and caring, secure environment.
We strive to inspire and support all students to achieve their full potential for a successful and enjoyable life as responsible citizens with empathy and respect for others.
Values
The School places great importance on the following:
• Aspiration: Students are encouraged to fulfill their full potential and confident to achieve their goals
• Collaboration: Students develop skills to work in groups and team to achieve greater results.
• Compassion: service and action at School, locally and nationally
• Consideration: integrity, honesty, harmony, tolerance and respect for others
• Commitment: recognition of our place and responsibilities within the community in which we live
• Courage: to challenge ourselves as individuals and as a community
• Resilience: strength to recover from adversity
Philosophy
We respect the dignity and merit of each child under our care believing that all children can be nurtured to achieve their full potential within a School environment that is both caring and challenging. We expect all children to be respectful, responsible and to rise to the challenges of life.
The School provides scholarship to the limited number of students who have attained exceptional academic standards and for those of seriously disadvantaged circumstances. Successful applicants will be selected by a School Board whose decision is final. For further details, visit School website or talk to a member of School Administration.
Apply Now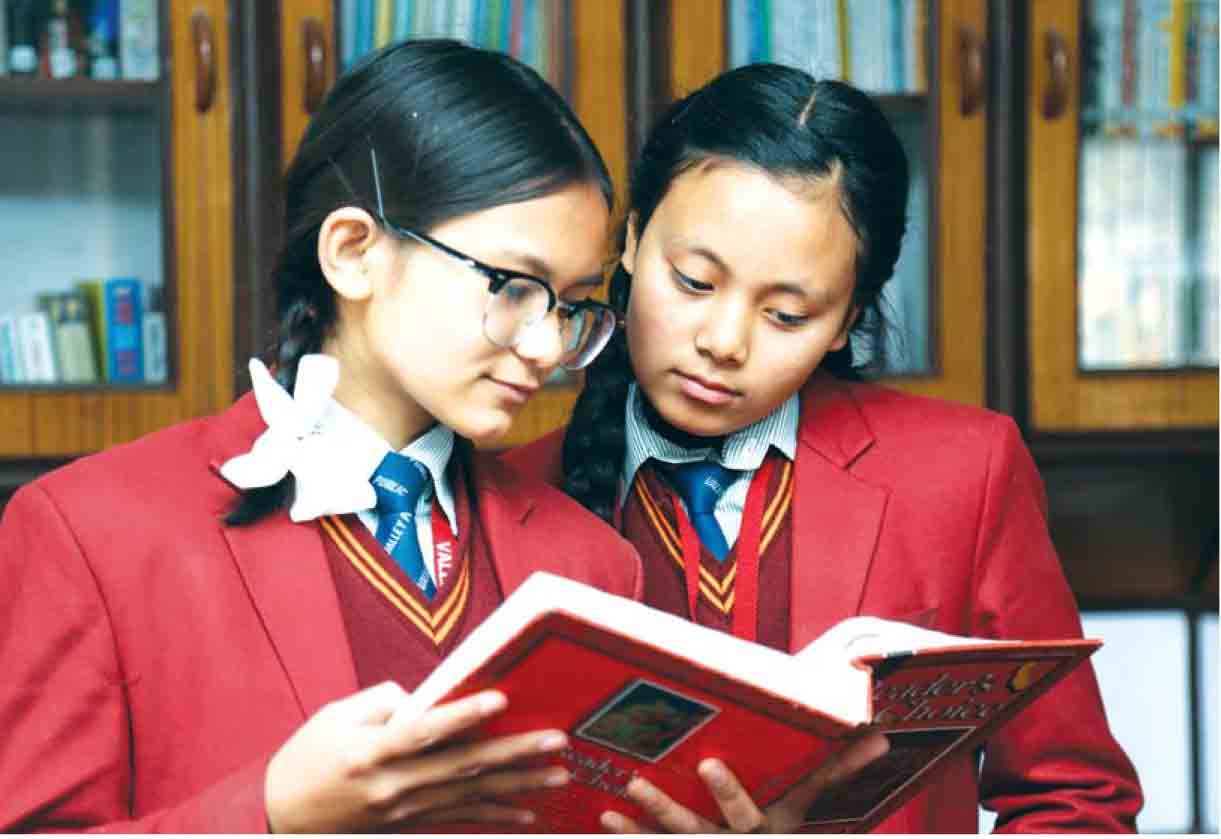 Admission procedure commences three weeks prior to the beginning of the academic session with new admissions open from Nursery to Grade IX; and the successful SEE students may take this opportunity and register their names for different academic streams : Management, Humanities and Social Sciences, just after the declaration of SEE results. As the majority of seats have been taken up by regular students, places will be limited with the exception of nursery where seats are normally available.
Application form can be downloaded from the school website or obtained directly from the school administration office. Applications must be completed accurately and supported by a passport -sized photograph and academic certificates from the previous School. No previous School documentation is required for Nursery admission.
All applicants will be called for written test in order to determine their competency of the grade they apply for. Applicants are expected to achieve 50% score of total marks at least.
1.Age criteria for admissions
Nursery: 2+ years on 15th January (Magh 1) of the year.
2. Registration process
Download Registration Form from School website at www .valleypublic.edu.np , or collect it in person from the School reception.
3. After application, candidates will be notified of a date and time for a formal test Nursery- Ill: Interactive assessment of the child accompanied by the parents/guardians Grades IV and V: Written test in English, Math, Science and Nepali followed by interview Grades VI to IX: Written test in English, Math, Science and Nepali followed by interview Grades XI and XII: (Management, Science and Humanities) Written test in English, Maths and Nepali followed by interview. In normal circumstances no students are admitted to Grades X and XII.
4. Accepted students should produce
• 2 colour passport-sized photographs
• Attested copy of birth certificate
• Transfer Certificate (T.C.) of previous School for class 4 onwards . No T.C. is required for admission of pre-primary
• Attested copy of previous class mark sheet for admission to Grades LKG and above
Download admission form from the School website or collect it in person from the School reception.
Apply Now