DOL RAJ PANDEY
DIRECTOR/PRINCIPAL
Srijana Higher Secondary School has successfully completed its educational journey of seventeen years. SHSS has proved its necessity and quality in the society obtaining its excellent achievements in the field of education and extra curricular activities. We have got encouragement by our achievements in the past and continuous supportive hands from disciplined students, parents, dedicated teachers and well wishers to venture into the +2 Science and Management streams. We are imparting quality... See More
SHSS was established in the year 2050 BS (1993 AD) with the maxim "Integration through Education". It has a tradition of excellence at all levels- from pre-primary to higher secondary level. A 100% result in its consecutive 9th batches of SLC students with excellent performance is itself a reflection of its dedication towards quality education. It was affiliated to HSEB in the year 2062 BS (2005 AD) as a part of our promise to fill up the vacuum felt in Pokhara in the field of higher education so as to render quality education to the students equipping them with the practical knowledge for a well-placed role in the society. It has been getting excellent result in the +2 level as well. All this is because of our reaching on the needs of the students.
Srijana Higher Secondary School (SHSS) promoted by a team of dedicated and well experienced academicians and professionals, has been and will be committed to providing quality education. This institution was established with the aim of shaping the students into competent and efficient citizens for a better professional carrier and at the same time to prepare them for higher level studies. SHSS has its own building that boasts of spacious, airy rooms with student-friendly sitting arrangements. We are centrally located, at the same time insulated from noise and rush of the city.
Category-I: For Class 1-4
CLass 1st: 50% waive in monthly tuition fee.

Category-II: For Class 5-9
CLass 1st: 100% waive in monthly tuition fee.
CLass 2nd: 50% waive in monthly tuition fee.
CLass 3rd: 25% waive in monthly tuition fee.
Apply Now
The candidates then are to sit for the entrance test followed by an interview.
A successful student in entrance test and interview is eligible to admission
Apply Now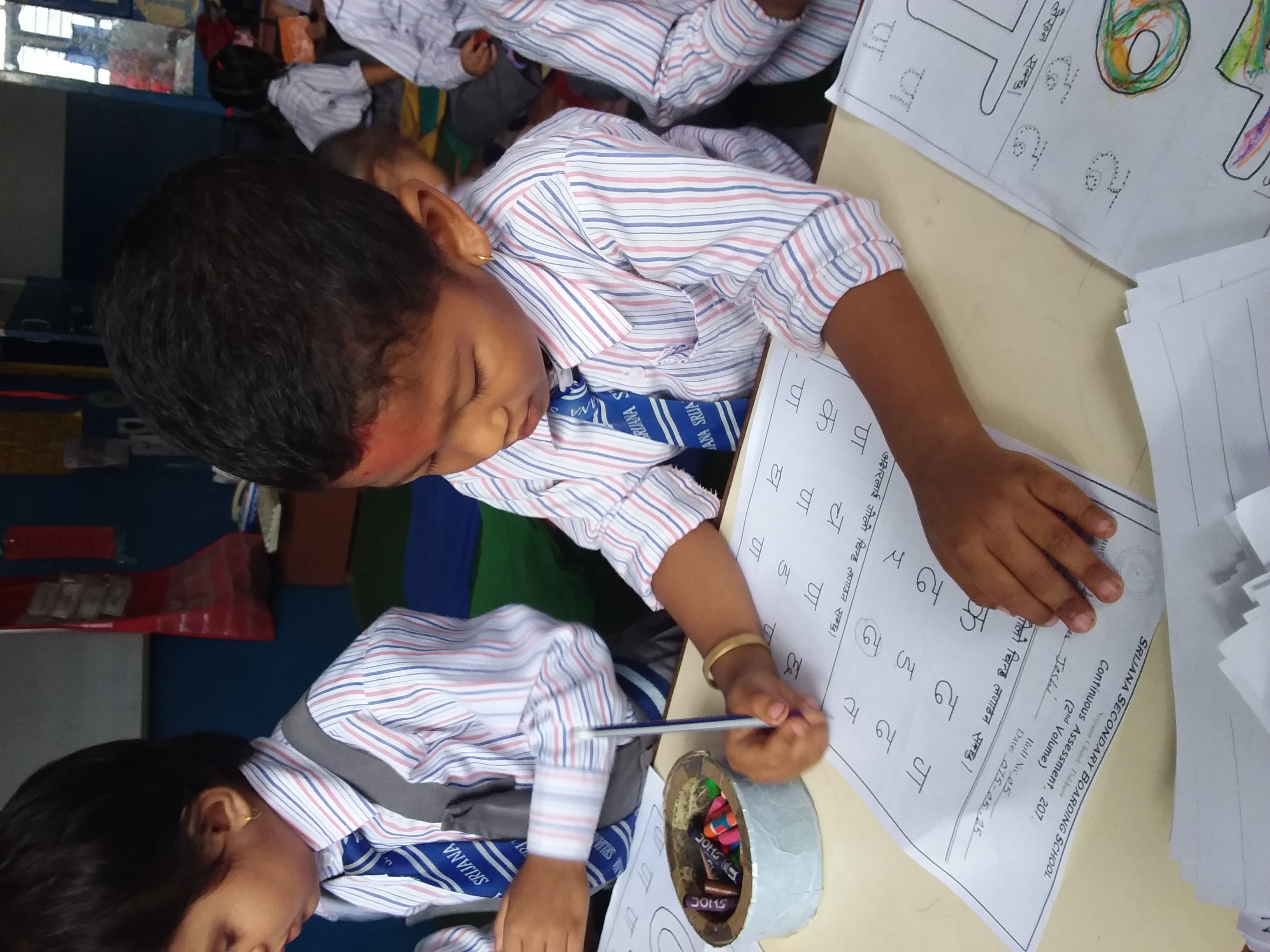 The official admission process begins from 1st Chaitra every year but as the seats are limited, you will be able to reserve seats prior to the date once you are notified of your child's selection.
Yes, our school offers varied scholarships to students on a need-cum-merit basis.
Scholarships are provided on the basis of merit as well as criteria set by NEB. Student candidates are required to appear in scholarship exams held by the school for which the school admission desk provides you with the dates and time of exam. Selection is transparent and fair and thus, it is mandatory to pass out the scholarship exams.