Welcome to Southwestern School, a school that focuses on providing environment where students are encouraged and supported to pursue their dreams and ambitions.
At SWS, we value each student as an individual and nurture him/her towards becoming a responsible and mature young adult.
We attempt to ensure that every student acquires the skills, knowledge and experience that enable him/her to grow personally and professionally.
The entire purpose of education is not... See More
TIKARAM MAHARA(GANESH)
Chairman
Benjamin Franklin has rightly said, "An investment in knowledge pays the best interest". I wholeheartedly welcome you to the SWS family. Together we can mould young minds to yearn for knowledge and learning.
We would like to express our heartfelt gratitude to all our stakeholders and well-wishers, who are and were associated with SWS for years, in making our journey so rewarding.
Our sole endeavor is to strike an internationally acceptable education. For that,... See More
RAMESH ADHIKARI (DEV)
Principal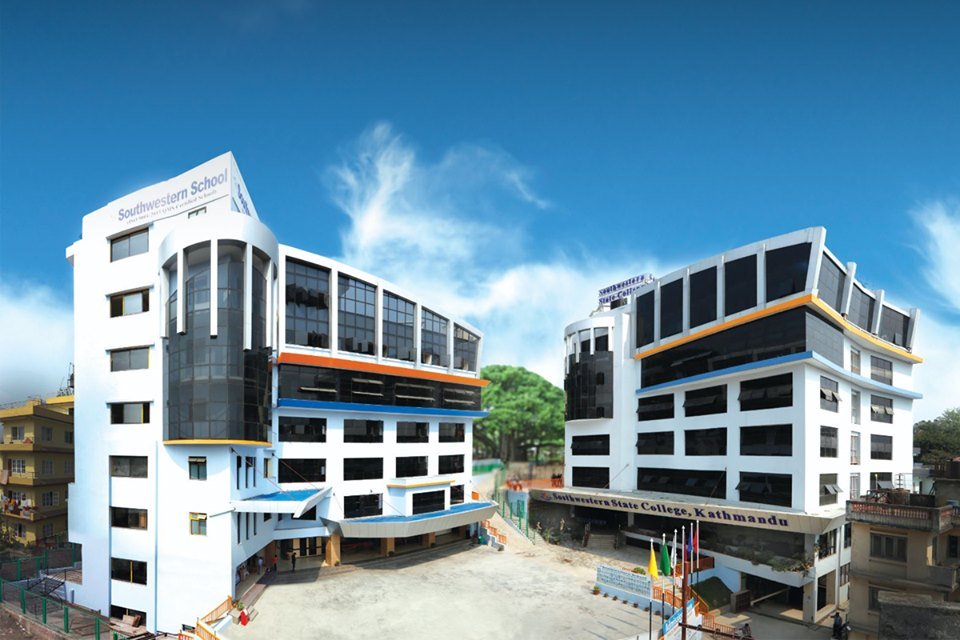 Southwestern School (SWS), an ISO 9001:2015 QMS certified organization-promoted by the team of academicians, researchers, planners and professionals at national and international levels-committed to providing quality education in Nepal which is equivalent to international standards. SWS is positioned ideally in proximity to Ring Road, has undoubtedly friendly, supportive and stimulating environment.
At SWS, we are determined for providing our child with a safe and caring place to learn, grow, and have fun. Our goal is to help a child develop an affirmative attitude towards learning through relevant Curriculum and Pedagogy. Making all-rounder from every aspect is our main objectives.
School offers a wide range of scholarships to support a student's education either awarded on the basis of academic or other achievement.
While distributing scholarships, school gets completely governed by act enforced. The school distributes 10% of scholarships based upon various criteria, which usually reflect the values and purposes of the immediate Education Act.
The types of scholarships awarded by the school are:
Academic Scholarships
Athletic Scholarships
Scholarships for Minorities and Underprivileged
Scholarships for Women
Scholarships for Student of the Year
How to claim scholarships?
Scholarships can be claimed through an application along with other necessary proven and legal documents by the end of Baisakh of every academic year. The application must be addressed the School Principal.
Note:
The scholarship claimed without completing the procedures is rejected.
If the document submitted is proven wrong or manipulating later, the scholarship is automatically cancelled.
No scholarship application is entertained submitted after the dead line.
Scholarships are distributed in the percentage basis.
The school and the scholarship distribution committee surfs all the application and conditions before awarding scholarships. The committee and school reserve the right to award or reject any scholarship.
Apply Now