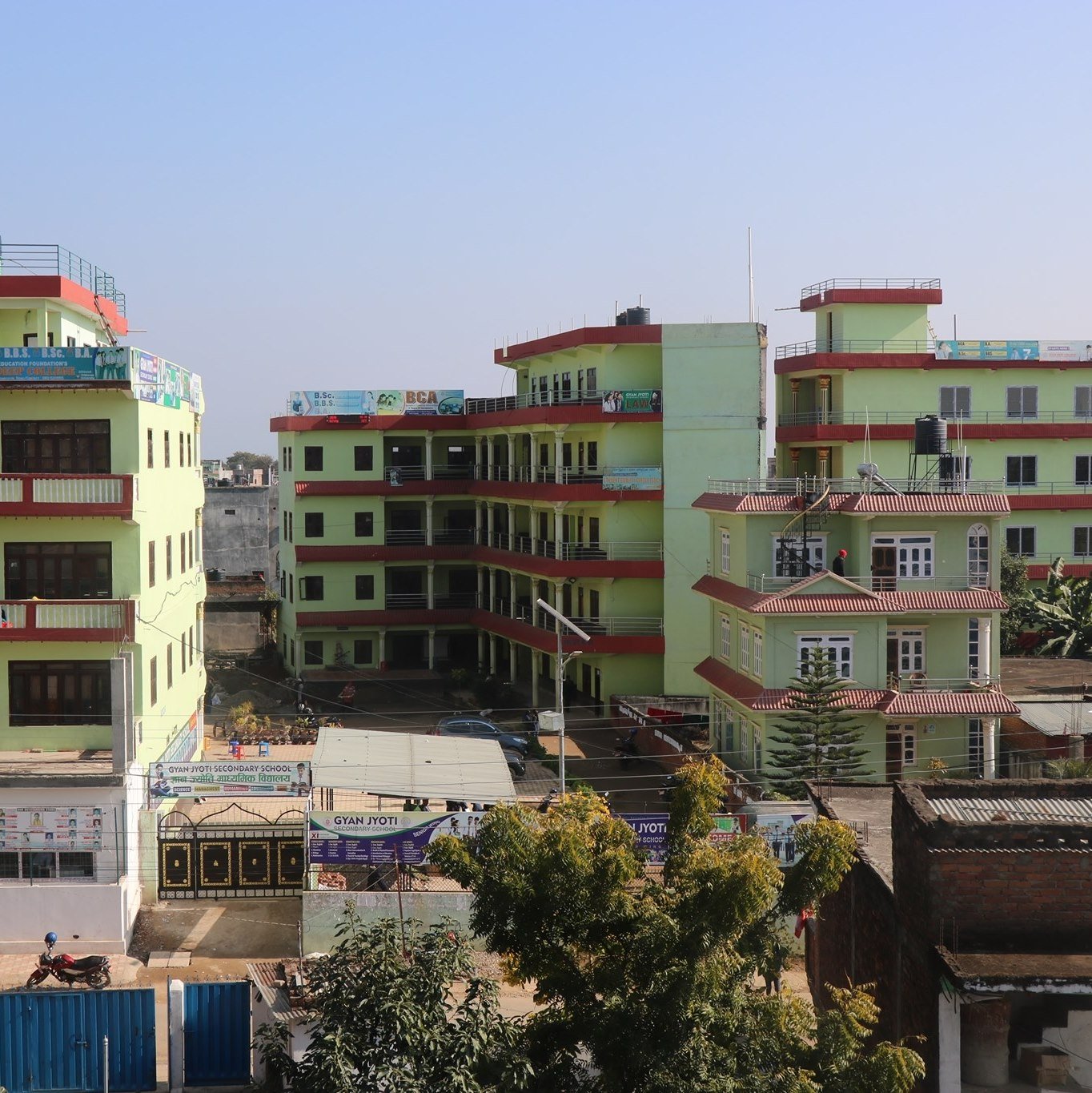 Public Gyan Jyoti Secondary School was established in 1994 AD (2051 BS) as a privately owned academic institute initiated by Gyan Jyoti Education Foundation. It is located in Tulsipur-7, Gyanjyoti Tole, Dang district of Nepal. It is affiliated to National Examinations Board (NEB) and approved by the Ministry of Education.
It is one of the leading higher secondary education institutes in this area and provides one of the best quality of education in diverse streams in school level and ten plus two (10+2). It also provides various facilities and deserving students also get the opportunity for a 100% scholarship. The school environment is sound and it also focuses on various extracurricular activities. It has network College such as Gyan Deep College which is affiliated with the Tribhuvan University (TU) for undergraduate programs such as Bachelor of Business Studies (BBS), Bachelor of Arts (BA) Bachelor of Computer Application (BCA) and Bachelor of Science (B.Sc.).
Public Gyan Jyoti Secondary School, Tulsipur, Dang provides the Pre-Primary to Ten Plus Two level (Secondary Level) education with moderate and affordable fees structures. It also provides scholarships schemes for deserving, hardworking and the economically deprived students of the society.
Public Gyan Jyoti Secondary School (PGJSS) provides Art of State facilities such as Sports, Library, extra-curricular activities (ECA), Educational tour, Multimedia, Computer Lab, Science Lab, Classrooms, Counseling, Cafeteria, Journal, Health Care, Regular Performance Test, Conference Hall, Conference, and scholarships facilities.