Dear Parents, Guardians and Students,
Little Angels' School, since its establishment in the year 1981, has aspired and made constant effort for excellence. It is our privilege to lead such a great academic institution consisting of dedicated staff, outstanding students and an incredible parent community. We thoroughly enjoy watching students grow in an environment that fosters their overall academic and character development. I and Mrs. Bidya Limbu, the founding members, were... See More
FOUNDERS' MESSAGE
Dear Parents, Guardians and Students,
Little Angels' School believes in imparting quality education to all its students. Empowerment of each child at all levels by meeting the intellectual and emotional needs of the child is what we strive for. Our school has the best facilities that offer wide ranging opportunities for an outstanding teaching-learning environment.
We believe Little Angels' School is the largest institution of quality and a catalyst of academic... See More
Mukunda Raj Sharma
Principal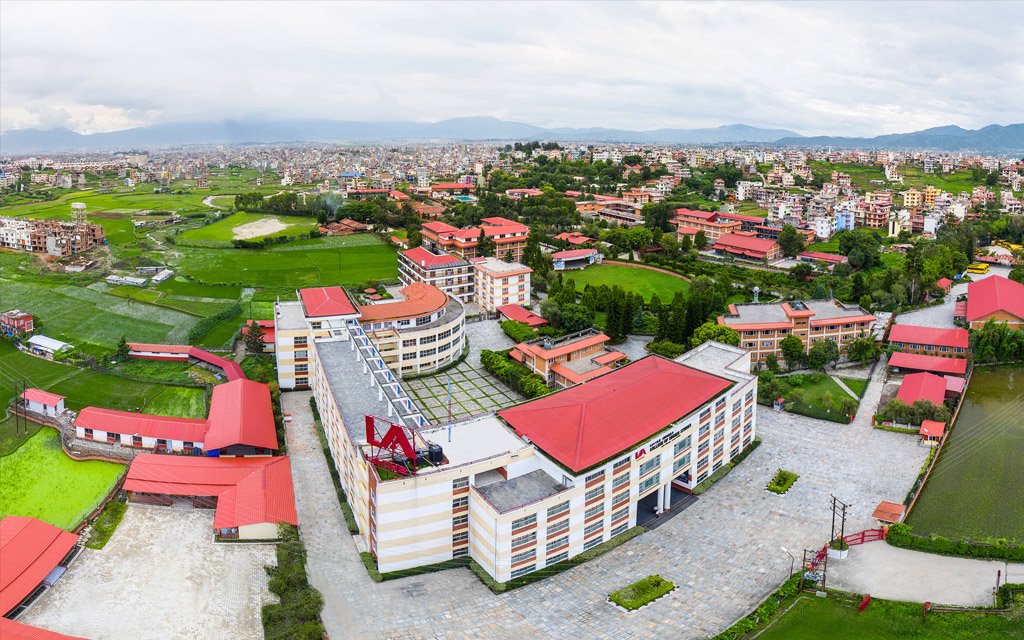 HISTORY
Little Angels' School is renowned as pioneers and leaders in the field of education committed to educate and transform by inspiring. Since it started in the year 1981 as a small school in a rented house for 65 day scholars it has inspired thousands of young minds, nurturing talents and helping students realize their true potential. Today, it is renowned for its academic excellence and as the largest private school, spread amidst 350 ropanis of land in a serene ambience with matchless facilities, well trained experienced faculty who foster and help achieve excellence. It continues to expand and grow touching the lives of young minds, inspiring, encouraging personal and academic growth through collaborative and student centered methods in a dynamic environment.
A growing appreciation and demand for quality education and the remarkable personal touch that it offered saw a rapid expansion. The year 1990, saw the first batch of SLC students who excelled in academics; each passing year brought accolades, several rewarding and precious moments. During the 1990s, we undertook the ambitious program to build one of the largest and sophisticated school premises with modern amenities to impart premium education. The year 1995, saw the start of the construction in 350 ropanies of land at Hattiban – the serene and idyllic lush green location matched with the desire to provide an ideal environment for a truly fulfilling learning experience. The features that keep us at par institutions at a global level are infrastructure, an array of innovations in the field of education, child-centered mode of education, modern teaching aids like over head projectors/ AV-gadgets, multi -media systems, hi-tech computer labs, student support services and the assimilation of extra-curricular activities as an integral part of daily activities. To reach the pinnacle of success, we proceed on an endeavor directed to making students secure and efficient at a global level.
Our Vision
To expand an educational world where children from heterogeneous community will have the knowledge and skill through quality education to face the challenges of technology supported modern education.
Our Mission
To develop, strengthen and deliver innovative education through a rigorous, well-rounded curriculum and extra-curricular activities that encourages cognitive, social, physical and emotional development.
Our Approach
A balanced and updated approach of improving quality and identifying best practices in quality education that inculcates the best of traditional values and modern development.
WHY LITTLE ANGELS' SCHOOL
LAS presents a broad and balanced atmosphere recognizing the unique need of each child and pursues its goal of nurturing an individual's potential. We recognize that academic success depends on a number of factors; the availability of a well balanced and updated curriculum, presence of dedicated teachers, a wide ranging collection of resources, an infrastructure conducive to the learning and teaching process.
STRONG FOUNDATION
LAS stands on the strong foundation of the academically reputed institution of Little Angels' Education Group
RECORD BREAKING TOPPERS
One of the top ten schools in terms of board results for more than a decade
HI-TECH TECHNIQUES
The state of the art infrastructure and modern self development approaches.
NATURALLY HEALTHY ENVIRONMENT
It is situated in an academically sound and naturally healthy environment of Hattiban, Lalitpur.
Admission opens in the month of Chaitra from Kindergarten to Class VI. Interested students need to complete Admission Procedures in order to get admission. Students are selected based on their written examination followed by parents/guardians' interview.
Document Required for Enrollment
2 copies of passport size photographs
Photocopy of the birth certificate
Photocopy of the latest result
Original Transfer Certificate from the previous school
Apply Now