Mr. Rajesh Khadka
Founder Director
Dear Parents/ Guardians,
LFES with its long history behind itself has been tirelessly trying to serve the community by giving quality education for more than thirty years. We have come to an age of modernity;Message from Director therefore if we do not adapt or change we face the possibility of getting outdated.With the help of our teachers and their dedication we expect our students to shine when they go out to compete in the real world. LFES is not just about... See More
Little Flowers' English School, Birtamode, Jhapa is a school where things are done differently – preparing and equipping minds placed under our care for the challenges of the 21st Century. The intellectual and elite community has valued Little Flowers' as the No. 1 School in Eastern Nepal. Having received the coveted Birendra Vidya Shield twice from the Ministry of Education for its excellence in quality education, The school has also produced a Board Topper in the Sch... See More
Our Network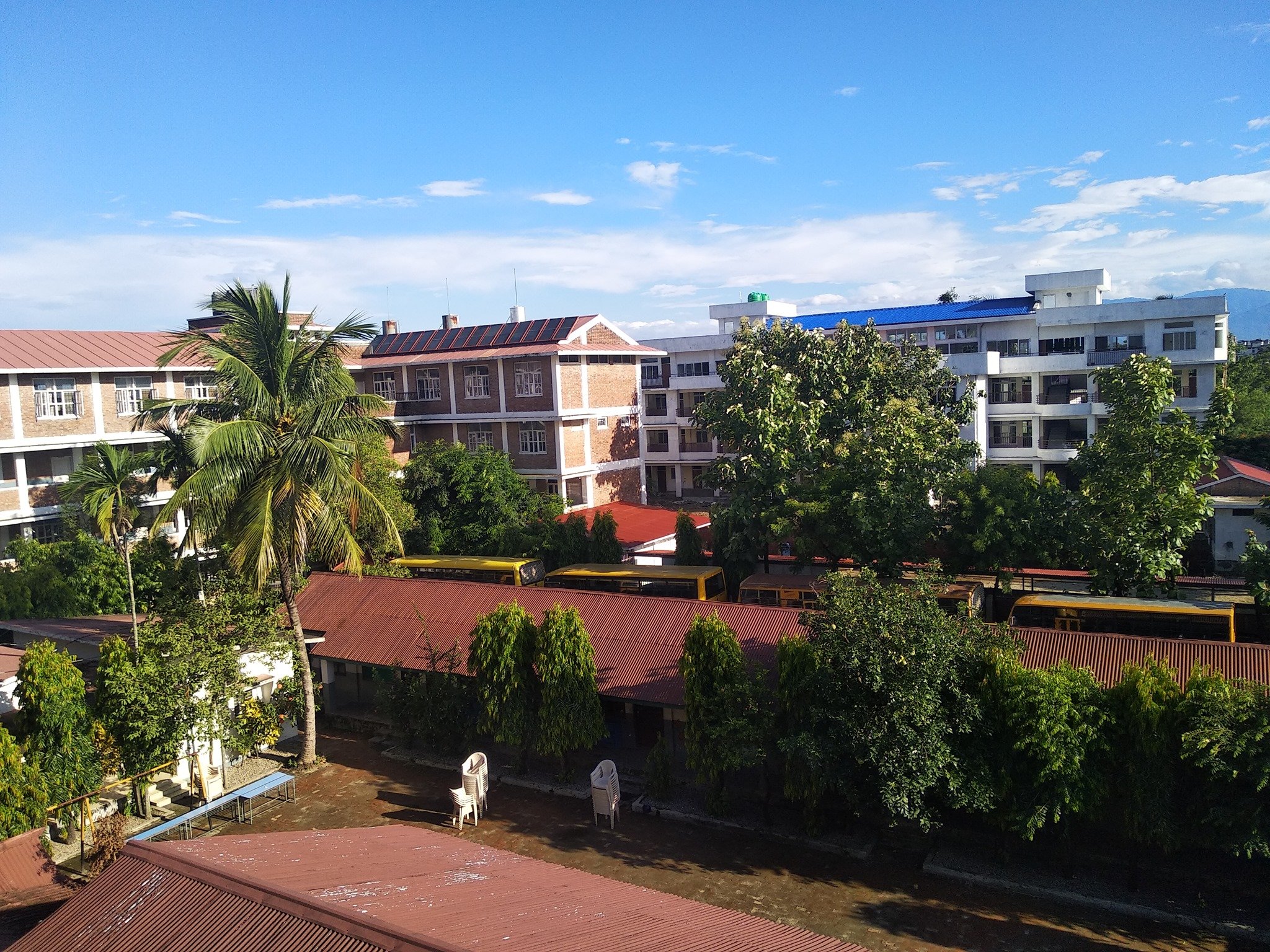 About three decades ago, parents eager to give their children good education in English Medium had to opt for some of the hill stations in India. Before winter started, most such parents and guardians were found heading towards these stations to bring their children home for Winter vacation, and this too, after depositing a lot of money there.
With a view to reducing the flow of Nepalese revenue outside, some farsighted Nepalese citizens came up with a proposal of establishing English medium schools within the country to impart quality education to Nepalese students. In the year 2038 B.S., under the initiative of Mr. Rajesh Khadka ,Mr. Gopal Kumar Basnet, Mr. Sudhir Siwakoti and Mr. Dinesh Malla, Little Flowers' English School came into being in the then hamlet of Birtamode in Jhapa with a total number of 47 students and 4 teachers ranging from classes Nursery to Grade II. Now, Little Flowers' English School is a full-fledged Higher Secondary School catering to more than 1800 students and is, perhaps, the only school with all the required infrastructure in the Eastern Development Region.
Inspired by the success of Little Flowers' English School and encouraged by eminent educationist in Kathmandu, Graded English Medium School (G.E.M.S.) was established by Mr. Rajesh Khadka, one of the pioneers of LFES, in the year 2041 in a rented house at Sanepa Height in Lalitpur with a total of 78 students, and 18 teachers teaching from Nursery to Grade III. A few years later, the school expanded and was also housed in Kiran Bhawan. As a result of the sense of commitment and untiring effort of the management, the devotion of the staff-teaching or non-teaching and the continued support of guardians, 'GEMS' proudly stands aloft at Dhapakhel in a harmonious educational environment with educational programmes unequally by other institutions and can proudly boast of having almost all the infrastructure required by an educational institution in level with international standard. The Primary Wing and the Primary hostel are still housed at Kiran Bhawan in Sanepa. At this juncture, it would be totally unfair to ignore the valuable contributions of academic pillars like late Mr. Parsuram Roka, who served in the capacity of Principal for nearly a decade.
Scholarship equivalent to tuition fee of one academic session is awarded to students who rank first among all sections combined in the annual examination every year.
Full scholarship in tuition fees is awarded every year to students who are financially handicapped but who are intelligent and hardworking.
Apply Now
Generally, students are admitted in Nursery to Grade VI. Admission forms and the school prospectus are available at the school office during the last week of March every year. A written admission test and interview are conducted, and successful candidates are admitted on the basis of merit. The following documents must be submitted at the time of admission.
Mark sheet of the final examination of former school
Transfer Certificate/Character Certificate
Birth certificate
Completed Medical certificate
Two copies of recent Passport size photographs
Apply Now