Being a part of KMC (Kathmandu Model Higher Secondary School) as a matter of pride and satisfaction, that was established with its motto. Academic Excellence Through Quality Education? has made study progress during the last 16 ye ars. KMC pe rsists to be a top ranking colle ge all ove r Nepal in the respective sector and its excellent achievementsin various ongoing academic programs especially 2 in Science and Management Stream.
Due to its successful achievements is proud to receiv... See More
Dear Parents/GuardiansWell-wishers, It gives me immense pleasure as Principal of KMC School, Kathmandu, to be a part of this growing institution, and a member of this big school family. Our Mission is to nurture individual potential by cultivating intelligence and innovation. We believe intelligence and creativity will expand and grass', given the right encouragement and support from both teachers and parents/guardians.
When students eventually leave KMC, they will be confi... See More
Shankhamul Marg, BuddhaNagar , Kathmandu
+977) 01-4787111,4782906

KMC School is the junior wing of Kathmandu Model College (KMC), one of the most renowned colleges of Nepal. It is located at Buddhanagar, 500 meters South from Nayabaneshwor Chowk. It lies at a peaceful location away from the population overlooking open spaces and greeneries around it, which helps the children to broaden the
mental horizon in open and fresh surroundings.
KMC School is committed to academic excellence. The school is dedicated to maintain the academic environment with the help of outstanding faculty engaged in the task of creative sensibility, or sense of responsibility and moral integrity.
We believe that children today are responsible for citizens of tomorrow. However, the nourishment of these buds cannot blossom unless and until they get excellent academic environment which will enable them become acquainted with the nation and their society and family. KMC is committed to create homely but disciplined environment so that children may become aware of their own future.
KMC has a qualified team of instructors, who are continuously supervised and guided by a group of academicians, social workers as well as people involved in different disciplines of society. We have innovative practice in teaching and learning which can help students prove themselves outstanding in every corner of the world.
Our Motto
Acdemic Excellence Through Quality Education
"We embrace new changes and believe in the power of innovative practices"
Quality education is the principal means of an individual's growth and social development of a nation.
KMC Goals
To provide children with the education of international standard by developing their full potential in every sector.
To encourage them to learn skills so as to cope with everyday problems.
To provide them with full-fledged and balanced curriculum that fulfills the requirement of national as well as international curricula.
To instil respect in the minds of the children towards the national language, cultures and religions.
To promote good conduct and discipline.
To provide opportunities to the students regardless of caste, class, sex, religion, ethnicity.
To develop mutual understanding among parents, students and teachers.
To develop children as major role players in science, technology, art and literature.
To develop the school as one of the major role models for social transformation.
Our Beliefs
For KMC, every child is special and has unique ability. Our approach is to respect the diversity and reach to each child for nurturing his/her to grow.
The school is the place to ensure the child's social, emotional, physical and intellectual development.
School should become data driven adopting best practices; hence we have to consider KMC as the learning institution. It always goes for innovative ways to enhance capacity and skills of students and connect their learning to real life context.
Teaching-learning at KMC is student-centered, focusing on hands-on activities for learning through experiences and guide them to construct their won understanding. The instructional activities also engage students up to critical and creative thinking.
School is a place that provides foundation for "lifelong learning', which is possible only if both, teachers and students work together in respectful, noble, and caring atmosphere. Students need to have freedom to express their feelings and share their creativities.
Parent's support and collaboration is important for creating positive learning environment for children.
The school normally admits children of the appropriate age and ability and as per the seats available. Each academic session at KMC School comprises twelve months starting in Baishakh (Mid – April) and ends the following Chaitra (Mid – March).
1. Age criteria : By Baishakh, a child should be of the following age for different levels:
2-3years in Play Group
3-4years in Nursery
4-5 years in Preparatory
5-6years in Grade One and so on.
2. Those seeking admission should fill up and submit the admission form available at the School Administration or in the school website.
3. Children must sit for an entrance examination conducted by the Student Admission Committee.
4. Only the list of candidates,based on merit,will be published and recommended for admission. Selected children and their parents will be called for interview.
5. The admission committee takes the final decision after checking the documents and interviewing the child and his/her parents.
6. Children who have been studying in any other school must submit the copies of the following documents during admission: Progress report and mark sheet of the previous year Transfer Certificate, Awards, Honors, Prizes or Participation Certificates (If any) Birth Certificate.
7. Based on the written entrance examination, interview and other criteria, the School reserves the right to admit students. If the number of children seeking admission exceeds the number of seats available, the following criteria will be used to decide priority:
Level of academic performance
Local residents of Buddhanagar area
Having a brother or sister studying at the School
Children from the deprived and underprivileged communities
*On all issues related to the entrance examination, selection and admission, the decision of the School Management is final.
Class Size
We strongly believe in nurturing young minds by providing individual care and attention. This is truly reflected in our policy of class sizes which is "Small enough for individual care; big enough for efficiency". The class sizes are as follows:
Pre-primary: 20 per class
Primary (Grade I to III): 25 per class
Middle (Grade IV to VI): 30 per class
Senior School (Grade VII and above): 35 per class
Apply Now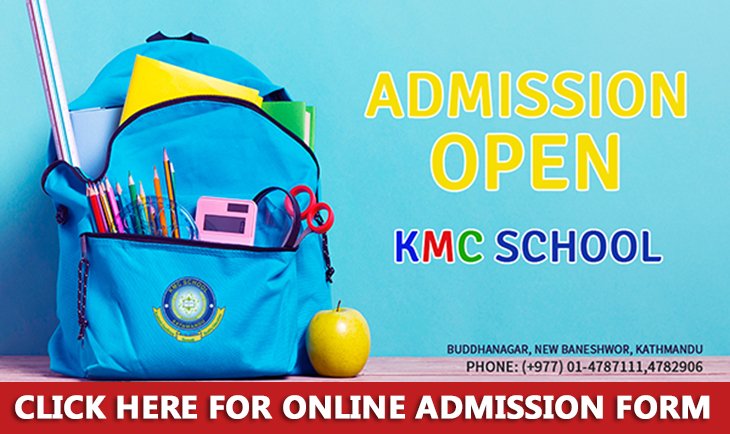 Achievements in Inter-school Events / Competitions in 2076
<p>Our students participated in numerous ECA and CCA Competitions organized by various national/international organizations. Our students were appreciated and rewarded in 28 different categories over the year. We bagged 14 First Positions, 2 Second positions, 11 Third Positions and 10 additional awards and recognitions for their best performances. The detail is given below:</p>