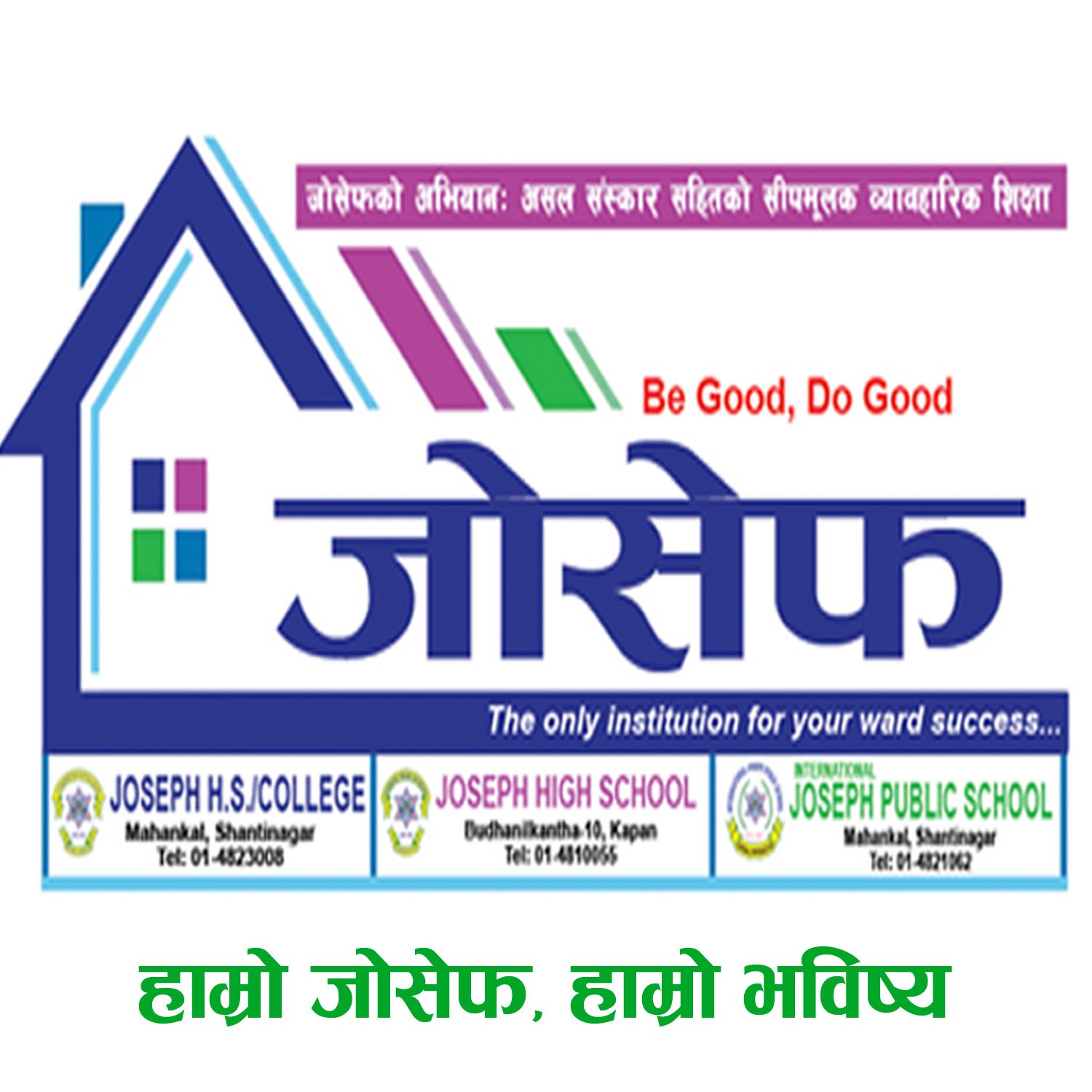 Joseph Educational Network
Milanchowk, Kapan , Kathmandu
SURYA BAHAHUR ADHIKARI
Principal
Our successful period of more than one decade has proved our slogan "Be Good, Do Good" and it is a subject of pride, glory and gratification.Joseph High School & I. Joseph Public School has been launched with a revelation to convey quality education to a multicultural group of students in pluralism.It predominantly focuses on education, enthusiasm, devotion and discipline. The hallmark is iteself the learning experience we provide which has consequently rendered an honor through... See More
Our Network
Established in 1997, with recognition from Ministry of Education, Joseph High School grew from humble beginning with 2 teachers and 35 students, into one of the renowned Educational Institutes. Located in a peaceful setting of Buddhanilkantha-12, Kapan, Milanchoek, Kathmandu and Lower Secondary School (I. Joseph Public School) Mahankal-6, Shantinagar, Kathmandu, we provide a homely atmosphere, which contributes to enhance the academic achievements as well as extra curricular activities.
Glory build up competent individuals endowed with honesty, compassion, courage, persistence and responsibility and Education is believed to be an index of civilization. JHS & IJPS have its aim to compart quality education to its students in moderate and affordable fee structure in the real sense of the term. It enables in moderate and affordable fee structure in the real sense of the team. It enables students to face any crisis in their life with moral dignity and to become loyal citizens of the country. This understanding is reflected in the School's-"Be good, Do good."
Here, education is provided to one thousand plus students by sixty plus teaching and non teaching staffs. A set of dedicated and highly motivated teachers, modern and psychological teaching methodology, optimum size of class-rooms wide play ground, latest curricular learning environment are all combined to provide the ingredients for excellent academic achievement. The School offers this opportunity to deserving students for enjoying the unique educational experience, which combines quality education and pragmatic approach.
The official admission process begins from 1st Chaitra every year but as the seats are limited, you will be able to reserve seats prior to the date once you are notified of your child's selection.
Yes, our school offers varied scholarships to students on a need-cum-merit basis.
Scholarships are provided on the basis of merit as well as criteria set by NEB. Student candidates are required to appear in scholarship exams held by the school for which the school admission desk provides you with the dates and time of exam. Selection is transparent and fair and thus, it is mandatory to pass out the scholarship exams.