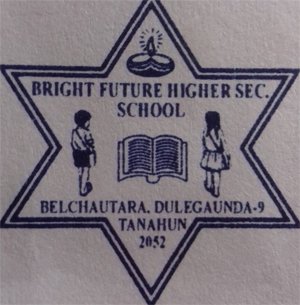 Bright Future English School
Suklagandaki-5, Bright Line , Tanahun
Bright Future Secondary School (BFSS) is a pioneer educational institution of Tanahun district. With the motto of "Strict Discipline, Quality Education" the school was established in 2052 BS for delivering quality education to students of Tanahun district and nearby localities.
To achieve outstanding performance of the students, BFSS has been continually providing training to its existing experienced faculty members in order to upgrade them. BFSS has competent, exp... See More
Prof.Dr. Chandra Bahadur Thapa
Founder Principal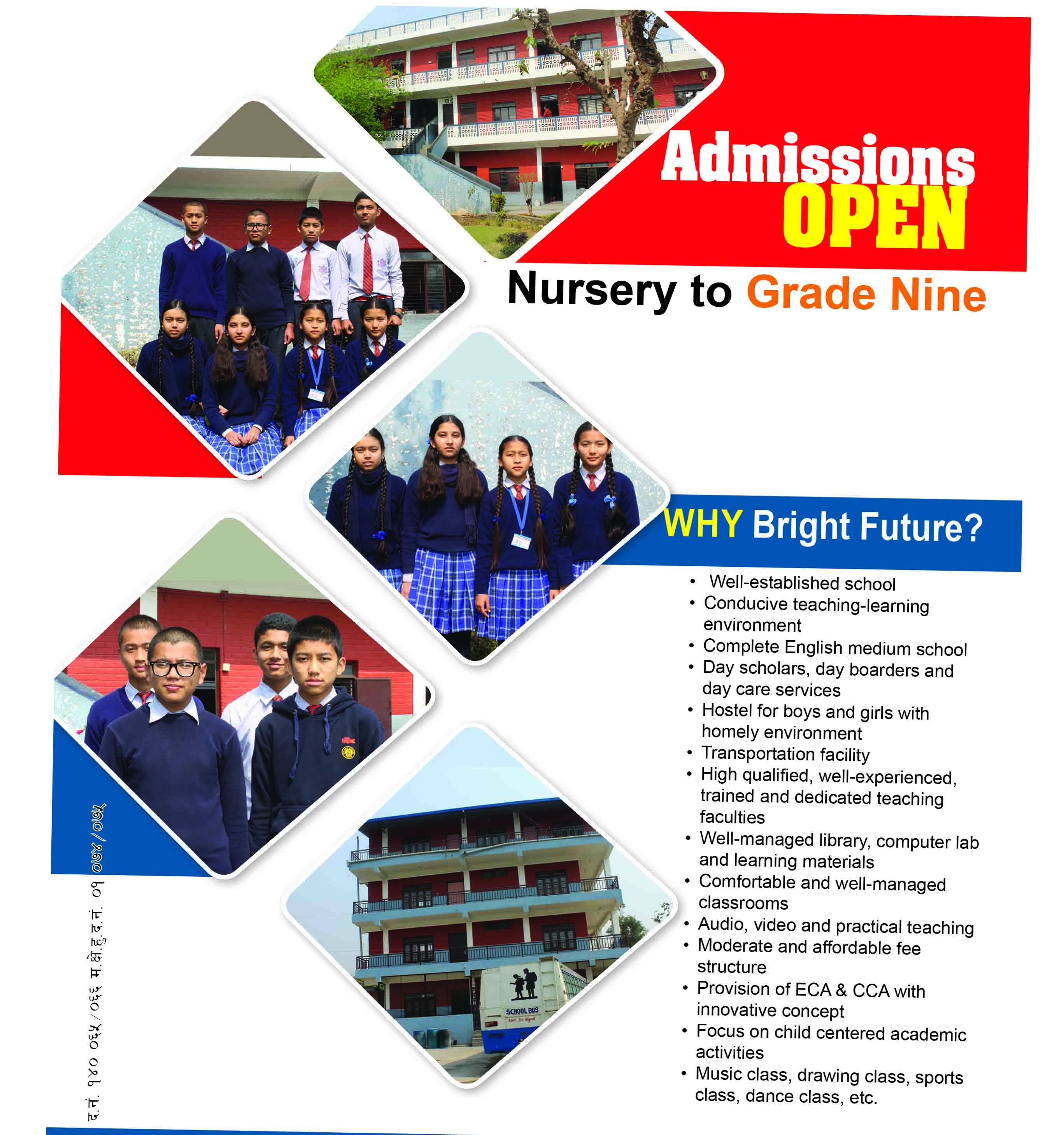 Bright Future Secondary School is a pioneer educational institution in Tanahun district, which was established in 2052BS. 'Strict Discipline, Quality Education' is the hallmark of the school since its establishment. With the aim at imparting quality education to the students of Tanahun district and adjacent localities, the school has escalated its goodwill as one of the top-notch academic institutions in the district.
In the SLC results of 2068, Bright Future witnessed a herald in keeping the record when it enabled 15 students to secure 100% in Compulsory Mathematics. Following the results, its counterparts and educationists visited the school to ensure the liability of the results. Having been surprised and perplexed, they eventually admitted this veracious efficacy. The school has culminated its status in the seventh position in the western region. The school further aims at developing it as a unique school amid academic institutions across the nation.
The school offers Merit Basis Scholarship to the students obtained scores in the entrance examination taken by the school.
Apply Now
The parent needs to fill up the admission form and ensure all documents are in order. Kindly intimate the school in case your child requires some special assistance due to any health reasons.
The following documents need to be submitted along with the Registration Form
Copy of the Birth Certificate
Copy of Report Card of previous year (only needed for admission to class 1 onwards)
List of documents required at the time of admission:
Evidence of having graduated from the previous class.
4 photographs student
2 parents photographs
Original TC from the previous school (for students seeking admission from class 2 onwards)
Proof of residence
Original Certificates may be produced at the time of admission for verification
Photocopies of all achievement certificates in the field of Academics, Sports, Extra Curricular activities.
Photocopy of Passport if available. This is mandatory for overseas students.
The Admission documentation booklet must also be completed and duly signed by both Parents. It contains information which will assist you in your relationship with the School.
Apply Now